Let wide windows and pale paints perfect your breezy, Californian waterfront house.
While interior designs are fun to concoct for your perfect beach home, the exterior aesthetics can be just as important. After all, they help transform Newport Beach properties into something all your own. From paint colors to landscaping to furnishing your outdoor spaces, there are quite a few ways to personalize your house in a trendy way. So, fall in love with your Newport Beach home all over again with three tips.
After you buy your Newport Beach home with Annie Clougherty, the first outdoor thing you should do is look at the landscaping. What did the last owner do? Did they care for the yard? Did they prefer a minimalist plan? Or did they start off with nice landscaping that wilted over the years? Whatever the situation, it's up to you to spruce up your house again.
The best way to upgrade your outdoor aesthetic is to use natural and native plants to flesh out a beautiful garden landscape. Native plants will help give your yard that effortless, breezy feel while being pretty low maintenance. After all, if these plants grow naturally here, it means they're used to the natural rainwater and sun of California with little added lawn care necessary.
In the case of beach homes, you'll likely want to look at coastal scrub plants, like sagebrush and buckwheat. Other great California plants for native landscaping include the California Palm, the Seaside Daisy, and Manzanita.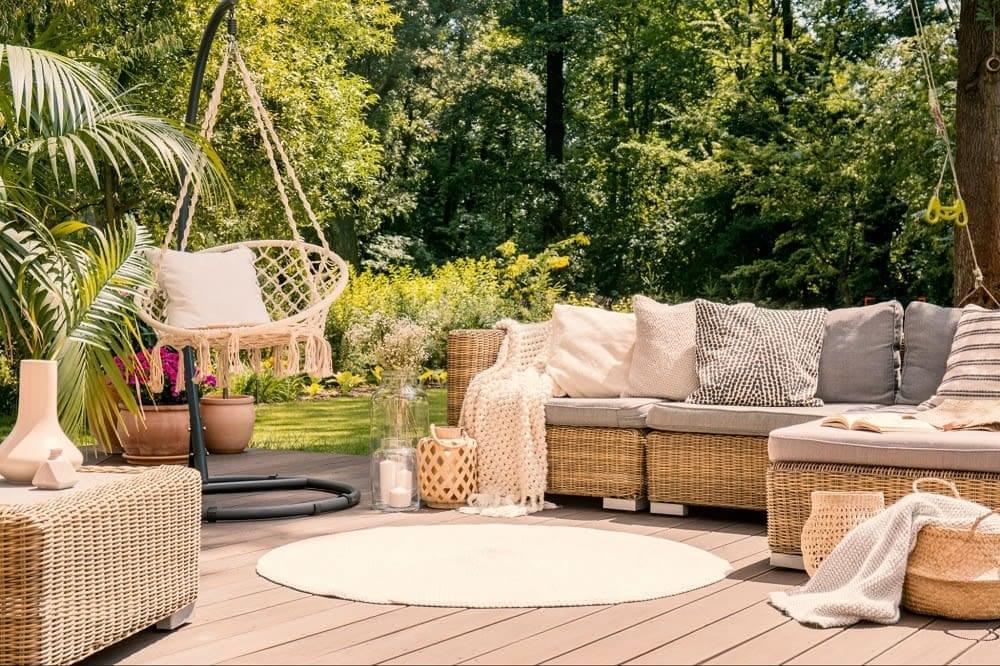 Because of the lovely weather in California, use your beach home to its full potential. One of the best, trendiest ways to do this with Newport Beach properties is by capitalizing on indoor-outdoor space. Indoor-outdoor space is a transitional connection between the patio and living space. Both spaces use similar furniture, massive windows, big open doors, etc., to make your home feel open and airy. For example, many indoor-outdoor die-hards ignore the concept of indoor and outdoor furniture. They use rattan, wood, concrete, and layered textiles outside and inside.
So, sometimes the best thing you can do for your home is to find a durable, beautiful set of outdoor furniture that can comfortably survive the beachside life. HDPE lumber, teak, and stainless steel are some of the most durable outdoor furniture materials. Then, you can use the colors and materials of those pieces to inspire open living spaces indoors that will blend with your outdoor space. It makes for a cohesive, gorgeous home that feels as good inside as it does outside.
When it comes to decorating the perfect home Annie Clougherty found for you, go bright for a beautiful, trendy beach house. The beach is the main feature of your home, so your exterior decorations shouldn't be flashy. They should be comforting neutrals that make your outside views and landscaping pop. Think simple siding, large windows, flat, wood garage doors, and exterior paint in white or other light pale shades of blue, green, etc.
For example, when it comes to windows, you'll prefer window types that don't have as many internal elements. Picture, sliding, and casement windows. They'll exist as flat, unbroken sheets of glass that the beautiful views of Newport Beach properties like yours really pop.