Looking to spruce up your space? These six designers can help transform your home into a masterpiece.
When it's time to redesign your home, the hardest part is often figuring out which interior designer to hire. Whether you're looking for coastal chic or cutting-edge whimsy, the following Newport Beach-based interior designers each have a unique design style. Keep reading to figure out which one might be right for your project.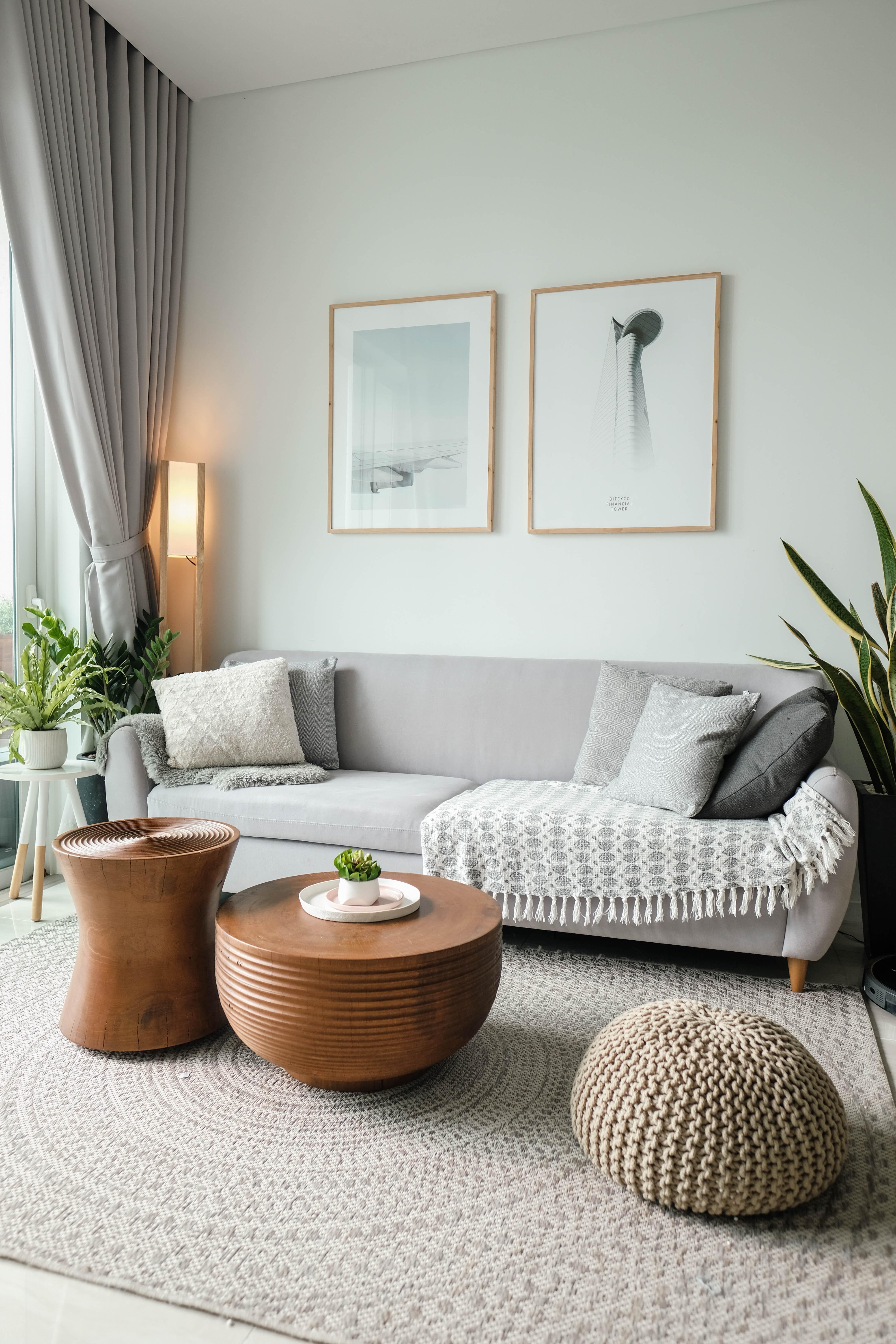 Southern California native Erica Bryen draws inspiration from her travels and love of fashion when imagining home interiors. She mixes cool color palettes and custom furniture to envision spaces that range from beachy chic to California modern. From Lido Beach House to private homes, Bryen works with clients to design both commercial and residential projects.
Interior designer Ashley Clark is the principal designer of Newport Beach-based sKout, a full-service interior design firm and boutique. Clark stocks sKout with pillows and accessories made of vintage fabrics, furniture, and quirky furnishings. When designing residential projects, she loves playing with colors and contrasts, always taking the client's individual personality into account to create living spaces that feel true to them. From modern vintage homes to casual boho cottages, her projects embody the heart and soul of California living.
After working as a celebrity fashion stylist for years, Shannon Wilkins used the knowledge she gained to start PRAIRIE Home Styling, a staging company and full-service interior design studio. Drawing from her experiences in cosmopolitan cities such as New York, London, and Los Angeles, Wilkins envisions spaces that feel light, airy, and accessible.
Husband-and-wife duo Greg and Wendy Blackband own and operate Blackband Design, a Newport Beach-based company that handles everything from interior design to home renovations. The Blackbands are known for their sophisticated yet unpretentious styles, and they enjoy using both traditional and modern elements to create timeless interiors.
Bringing over 20 years of experience to the table, Barclay Butera oversees interiors for both primary and secondary residences and designs custom home furnishings such as bedding, lighting, mirrors, and rugs. Butera is especially known for designing with crisp shades of blue and white, which he says reminds him of the coastal lifestyle he loves.
Inspired by flea market finds and global architecture, Milena Sefferovich stocks Heirloom, her shoppable showroom and design studio, with custom furniture and one-of-a-kind vintage pieces. Whether designing projects in Arizona or Barcelona, Sefferovich brings a colorful, whimsical, and artsy look to each one.
If you're looking for prime Newport Beach real estate, contact Annie Clougherty today. With years of extensive experience in the real estate industry, she can answer any questions you have and help you find a place that meets your needs. From Dover Shore homes for sale to Newport Heights real estate, let Annie assist you on your home buying journey.