If you're looking for shopping, then Newport Beach's endless amount of designer brands, surf shops, and diverse restaurants are for you.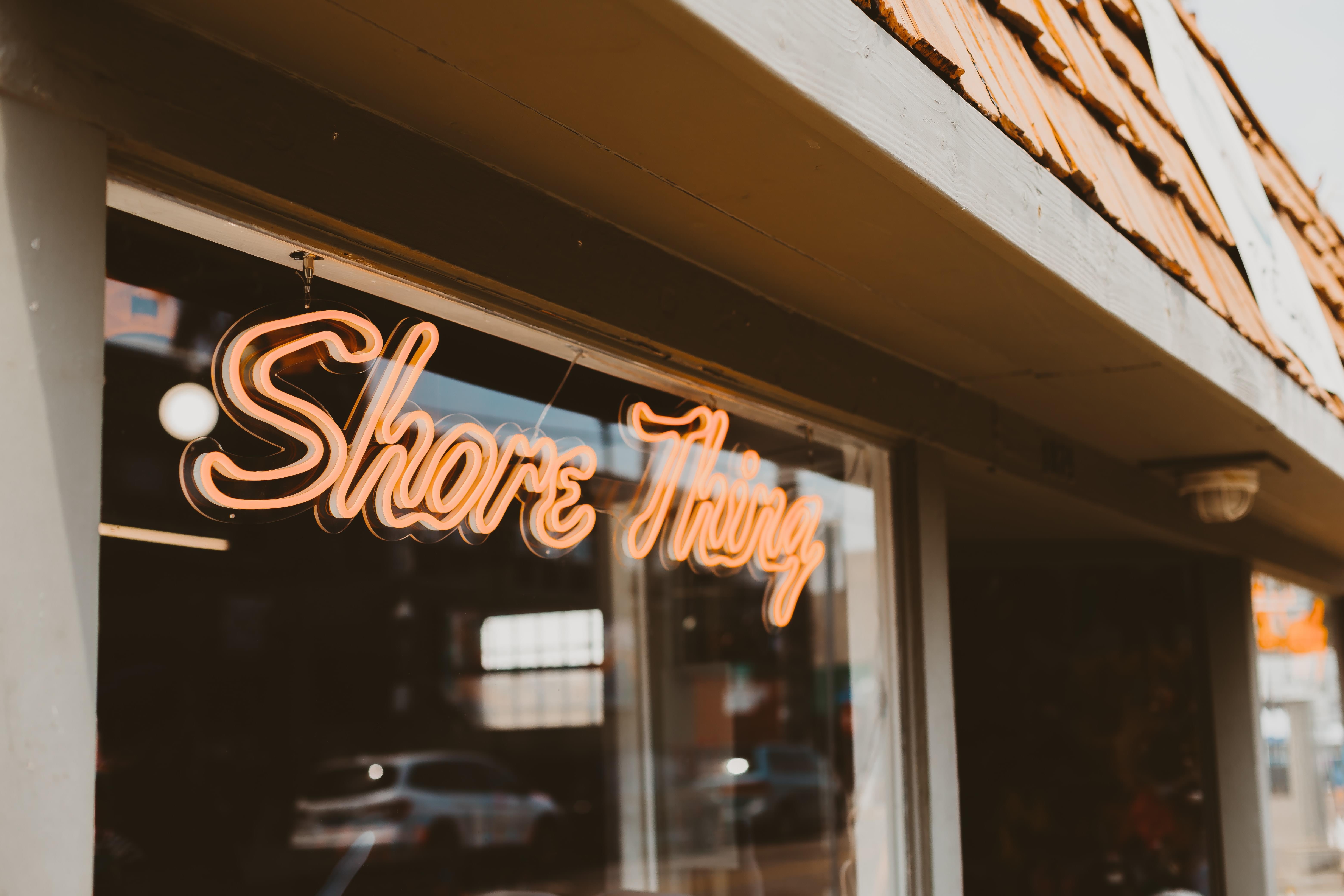 Newport Beach is an incredible place to visit, and an even more incredible place to call home. Outdoor admirers love this coastal city's miles of cycling and hiking trails, sailing, surfing, paddleboarding, and wine tasting opportunities. And with everything from bargain hunting to luxury shopping malls, shoppers are sure to be satisfied.
There are hundreds of specialty shops scattered throughout the neighborhoods of Balboa Island, Balboa Village, Corona del Mar, Mariner's Mile, Newport Coast, and the Westcliff/17th area. Newport Beach real estate is highly sought-after due to its gorgeous properties, its ideal climate and location, and the community's limitless opportunities.
Balboa Island Cottage Plates
Balboa Island Cottage Plates was first imagined in the late '70s after its founder found herself inspired by the quaint "welcome" door plaques affixed to many European homes while on vacation. Sparked with a new business idea, she began designing, producing, and eventually selling personalized door plaques right out of her studio.
If you're thinking of selling your Newport Beach property — or just want to show pride in your beautiful home — you'll want to ensure the outside of your home has lots of curb appeal. You'll want to wow someone with their first impression of your home, and a unique and customized address plaque is quite appealing for visitors.
Seaside Gallery and Goods
A collective of local entrepreneurs, artists, and artisans, Seaside Gallery and Goods provides a gathering spot for those who own Newport Beach homes as well as a unique shopping experience. Opened in September of 2014, the shop had a goal of making a "pop-up shop'' permanent and those involved certainly succeeded. You can shop for anything from clothing to gifts for everyone on your list to home decor, jewelry, and more when you visit Seaside. The more than 20 artists and business owners who make up the collective rotate their time working on the shop so you can meet those who create the unique offerings you're buying. Those currently involved include Heroes Beauty, I Love Newport Beach, Anew by Nancy Snell, Trunk Laguna, and LP Gardenworks. Artwork is also for sale by local artists including Lori Landry Fine Art, Gobind Boyes Fine Art, and Linda Lawler Fine Art. When you shop at Seaside, you support those who make Newport Beach what it is and contribute to the community as well as scoring some wonderful buys.
Heirloom Design, also known as HRLM, not only offers fine home decor, but they also have professional interior designers on staff who can transform the interior of Newport Beach homes. The pros at HRLM can help you achieve your dream home or they can create a design that will assist you with selling should you decide to list your house with a Newport Beach real estate agent. If you'd rather do the decorating yourself, you can let the experts guide you to the perfect interior design pieces from their vast selection. Items include artwork, lamps, pillows, chairs, vases, and unique decor pieces. No matter what decorating goals you have for your primary residence or vacation home, the experts at HRLM can help you achieve interior design perfection.
Molly Wood Garden and Design
Molly Wood Garden and Design has helped create award-winning outdoor spaces since 1995. This boutique firm has helped more than 500 clients throughout southern California design the back yards of their dreams and have been featured in several high profile magazines such as Better Homes and Gardens and Coastal Living. In addition to complete landscape design services, Molly Wood Garden and Design also have a retail storefront and online store for those who want a more DIY approach to their outdoor spaces. You can choose from pottery, plants, furniture, and other upscale decor items for both the outdoor and indoor of your home. Some popular items include hand-carved wooden bowls, handmade wooden ladders, vintage hemp kilim pillows, and vintage bleached natural wood risers.
You'll find incredible shopping in and around Newport Beach and can spend hours enjoying the West Coast's largest recreational harbor. If you've made the decision to invest in Newport Beach real estate, reach out to trusted local agent Annie Clougherty for assistance.