A look at the history of Newport Beach on the silver screen.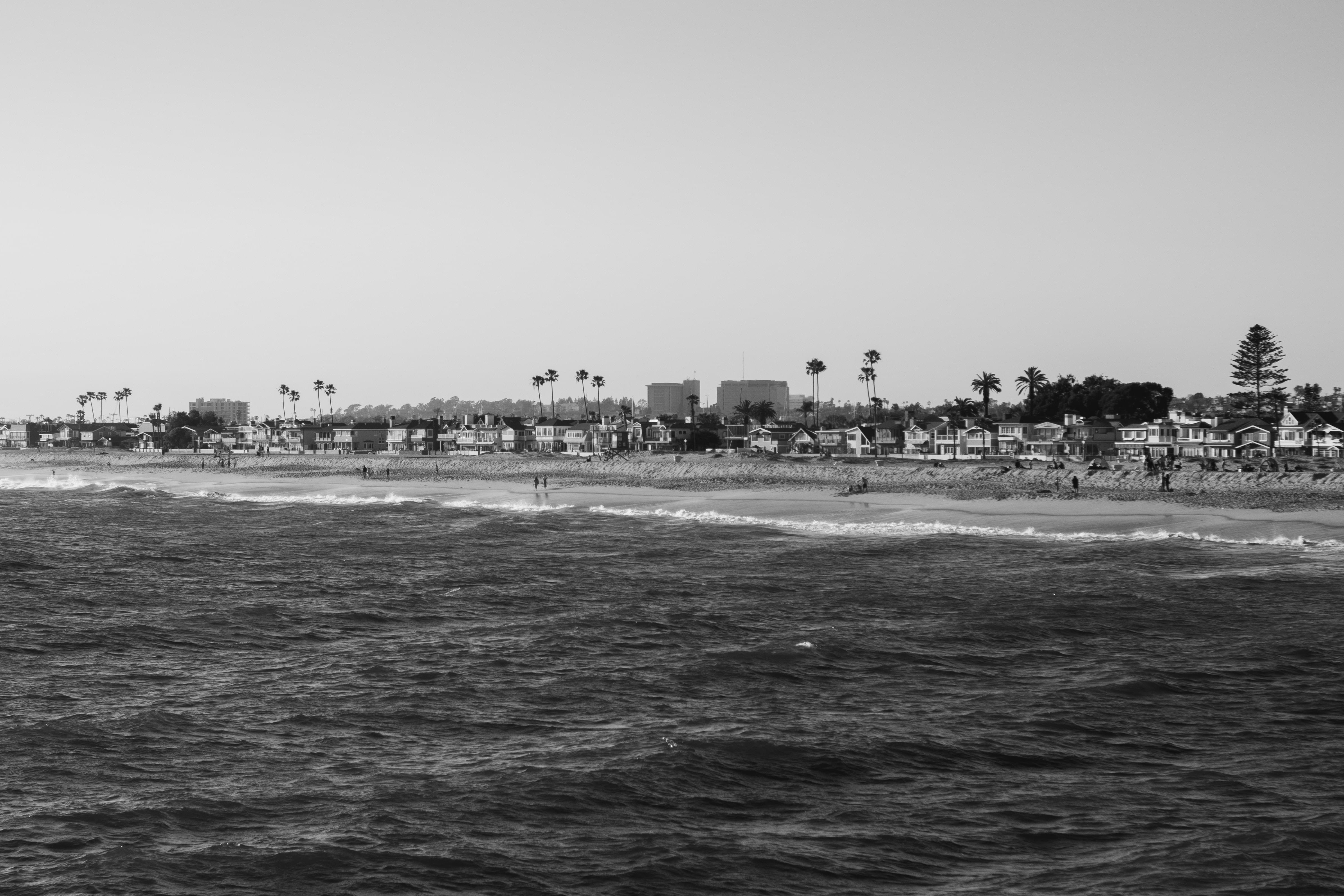 When you think of the history of film, most minds jump to Hollywood, which has dominated the domestic and international entertainment industry since its heyday in the early 20th century. While many films were made in and around Hollywood, other areas in California--notably the scenic and iconic beach towns in Orange County, including Newport Beach--have served as the backdrop for a number of movies. Here is a list of films shot in and around Newport to add to your film buff repertoire.
One of the most famous films shot in Newport Beach was the 1917 version of Cleopatra, a silent historical drama about the famed and fabulous queen of Egypt. The scene in question was shot in Newport Harbor and depicts more than a dozen barges and hundreds of extras dressed in BC-era garb engaging in a battle between the Egyptians and the Romans.
Newport Beach became a popular filming destination in the 1920s with the rise of pirate films, including Captain Blood and The Sea Wolf, which were books adapted for the silver screen. Newport appealed to these moviemakers thanks to the beautiful open waters--perfect for filming sea chases as well as the trove of abandoned ships left behind by gold-rushers in the 1840s.
In 1922, Lon Chaney took the stage in Shadows, another notable silent film shot on Balboa Island in Newport, while Newport Bay served as the set for the 1927 movie College, starring Buster Keaton, a silent film about a college athlete attempting to win his girlfriend back.
In 1944, two of Hollywood's most famous actors at the time, Humphrey Bogart and Lauren Bacall, called Newport home while they filmed To Have and Have Not in Crystal Cove, a historic area known for its iconic beach bungalows. Humphrey Bogart returned to Newport Beach in 1950 to shoot The Breaking Point in Balboa Harbor and other parts of Newport.
While fewer contemporary films have been shot in Newport, a number of recognizable titles have turned to this coastal beach city for certain scenes. The famous 1996 box office hit Jerry Maguire starring Tom Cruise and Renee Zellweger used Newport Beach's Fashion Island as its backdrop and also filmed at nearby John Wayne Airport in Santa Ana. The façade of the Newport Beach Central Library appeared in Romy and Michele's High School Reunion, and the 2005 indie film Dating Games People Play shot in over 40 locations across Newport from Marina Village to The Bungalow.
From Balboa to Fashion Island, Newport Beach has served as an ideal filming location for some of Hollywood's biggest titles over the past century. With a rich history as a California beach town, including major benefits like scenic water views and easy access to nearby Los Angeles, Newport Beach has supported Hollywood's main industry--in both film and TV--and will continue to do so for years to come.
Looking to call this film-favorite spot home? Contact me today. It would be my pleasure to help you browse Newport Beach homes for sale so you can find a piece of Newport Beach real estate that's perfect for you.